My work made me travel for a large part of this week. Used this opportunity to purchase a few items from the bigger cities I was travelling through.
Hit a jackpot with a small wholesaler of electrical parts.
Purchased my complete requirement of electrical cable connectors, SPST (Single Pole Single Throw) switches, DPDT (Double Pole Double Throw) switches, a few momentary microswitches (small and large). Also purchased myself two 23" LED screens (Samsung) and one 24" LCD screen (BenQ).
Why BenQ - it was available quite cheaply in a sale. It seems, no one wants LCD monitors anymore.
The 23" screens will add to my existing 23" screen to make up my primary outside display. I plan to use the 24" screen in VGA resolutions to make up the main instrument panel to display (L/R DDIs, EFD and MPCD).
Items still left to purchase:-
10.1" LCD Touchscreen monitor (for UFCP)

10.1" 4 wire Touchscreen panel (for MPCD)

One I/O card to drive my LEDs (cockpit annunciators)
Here are the pictures:-
The inline connectors will be used to wire up the switches under the panels. I purchased 20 of these pieces. One connector could be cut into two or three pieces. There are enough to last me for my complete cockpit build.
The three large switches at the bottom right of picture are 'big microswitches' and five to its left are 'small micro switches'. Will need them to model Trim Reset, FCS Reset buttons.
Box full of SPST/DPDT switches. Bought 30 pieces of each. Enough to last me for the whole pit and a little more. Needed SPDT versions also, but since they were not available, I purchased the DPDT switches.
Small Micro Switch
Large Micro Switch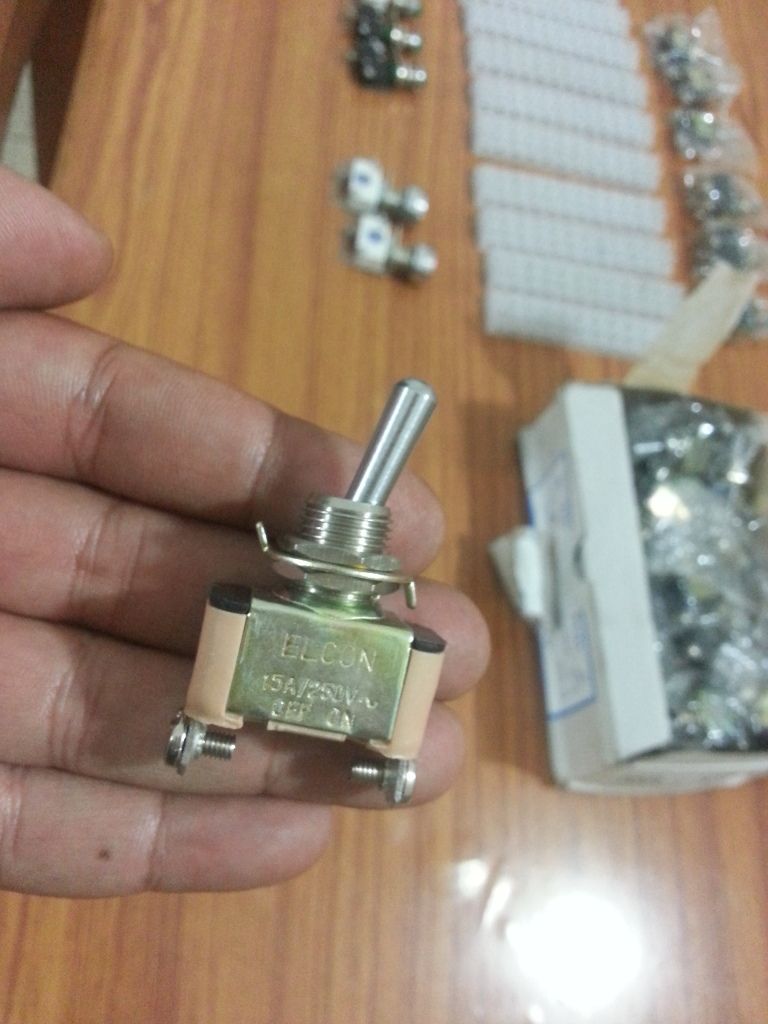 Single Pole Single Throw (SPST) Switch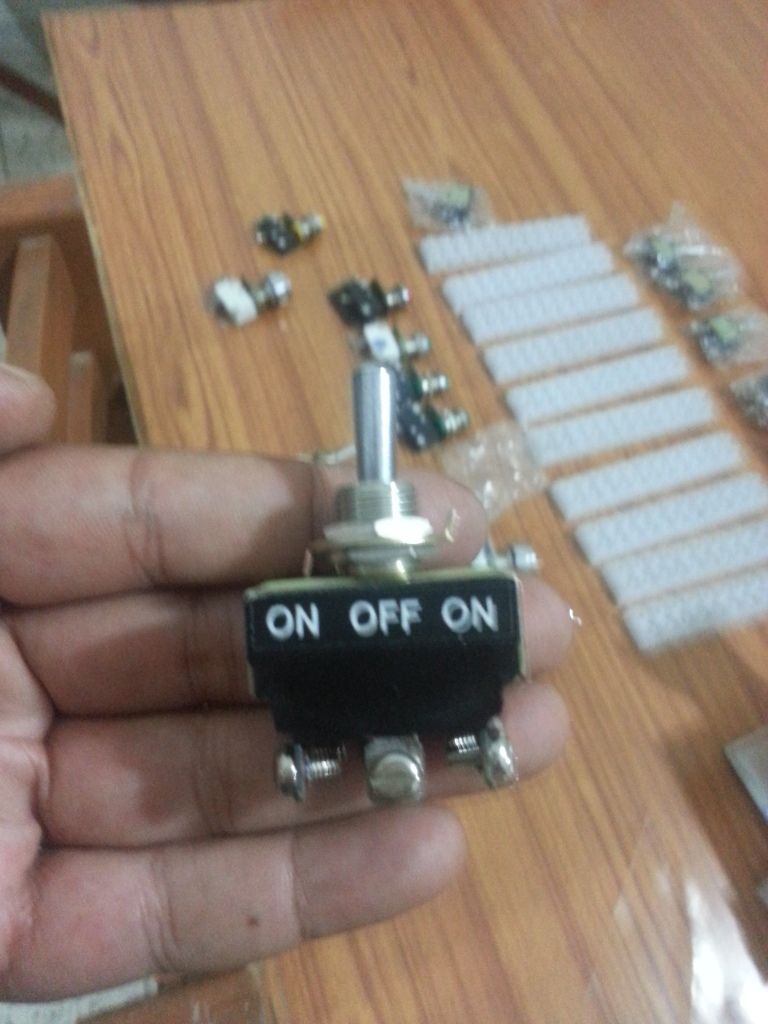 Double Pole Double Throw (DPDT) Switch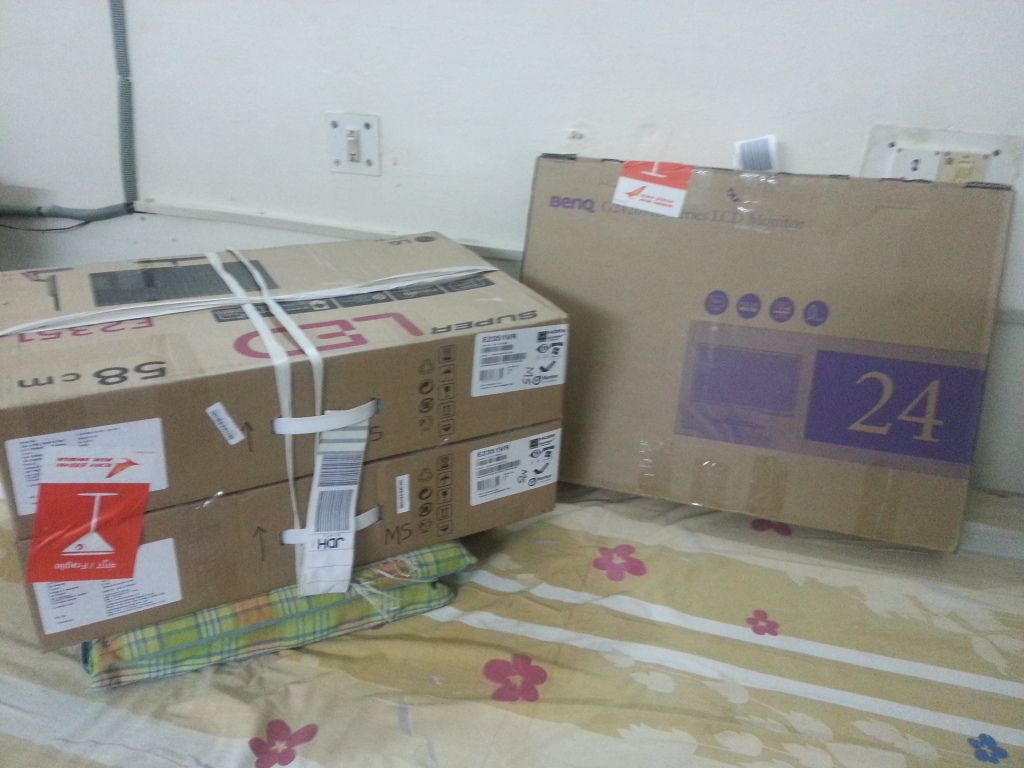 Two 23" Samsung LED Monitors and One 24" BenQ LCD Monitor
Just a little bit of hardware more and I'm there.
Work is kinda hectic right now, so the hobby is having to take a bit of back seat. One of these weekends, I HAVE to start with my basic test rig now.