Finishing up the instrument panel facade and HUD bracket.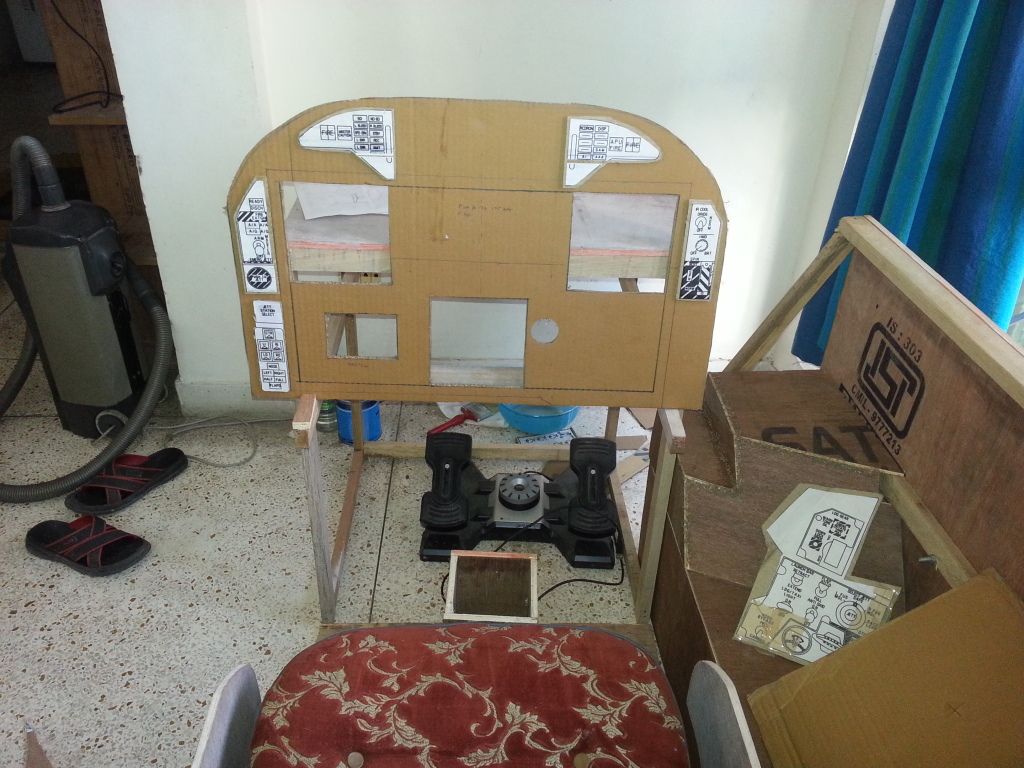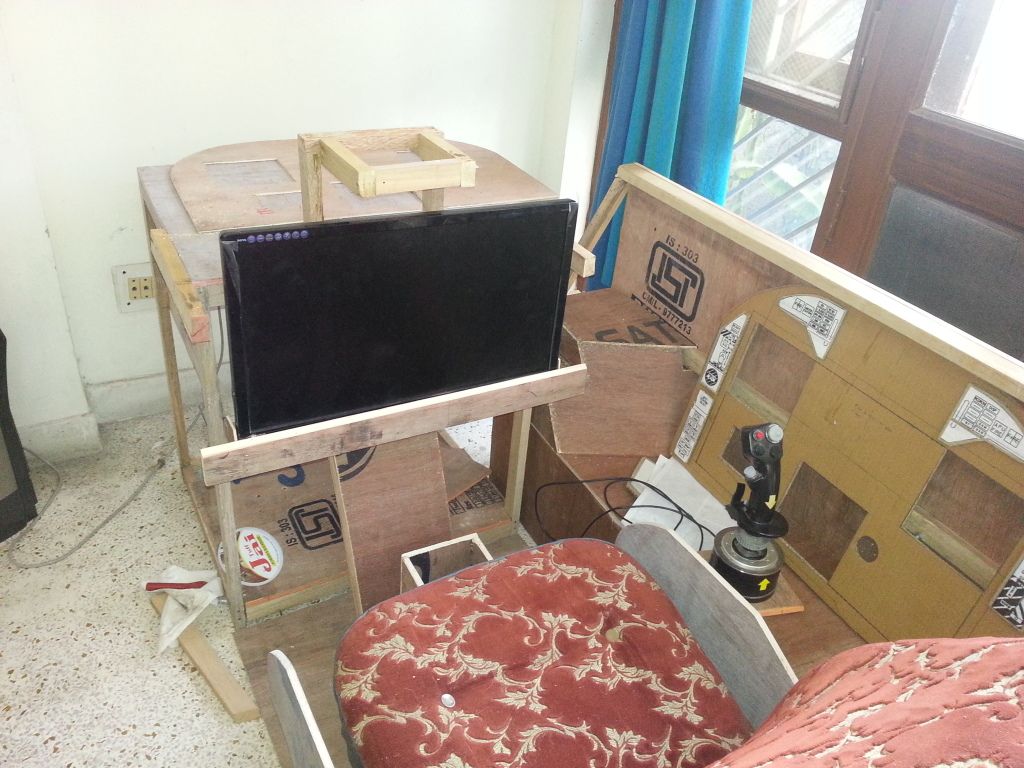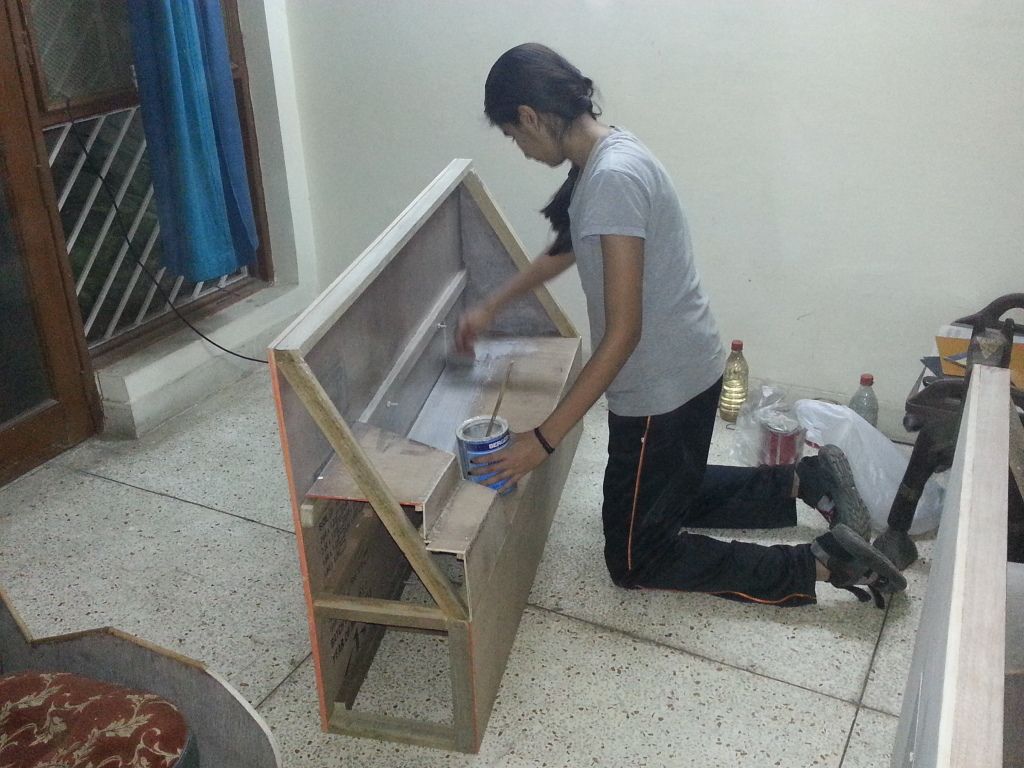 Daughter helping me out with application of wood primer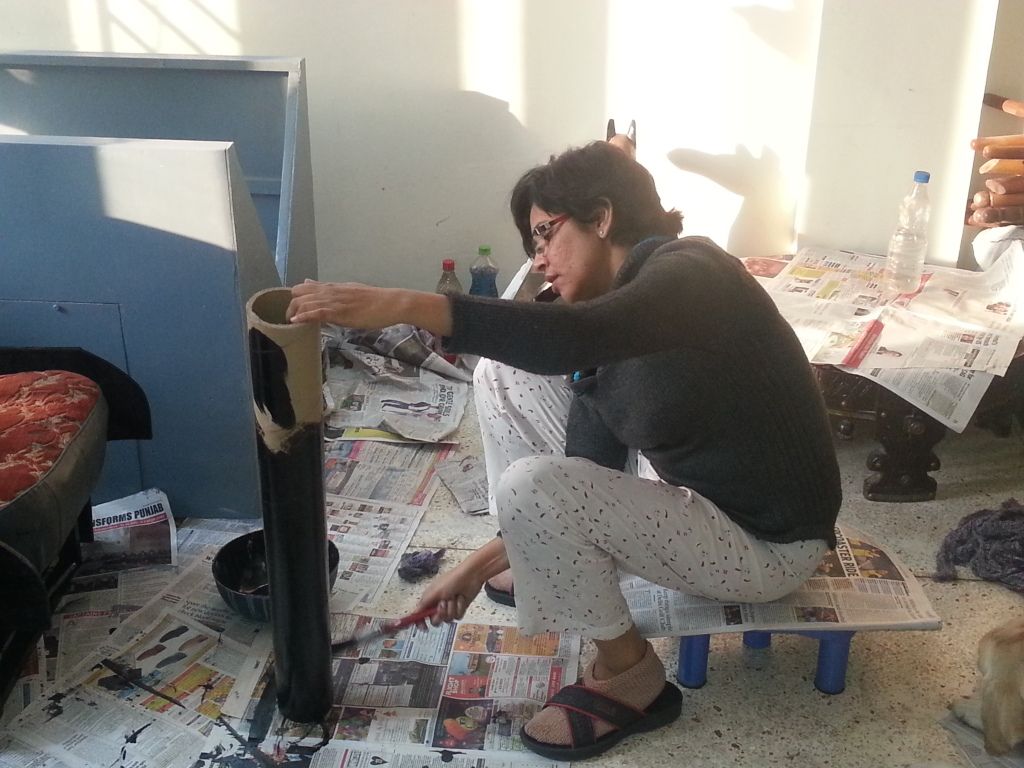 Wifey helping me out with painting the 'Ejector Tubes' of the Ejection Seat :)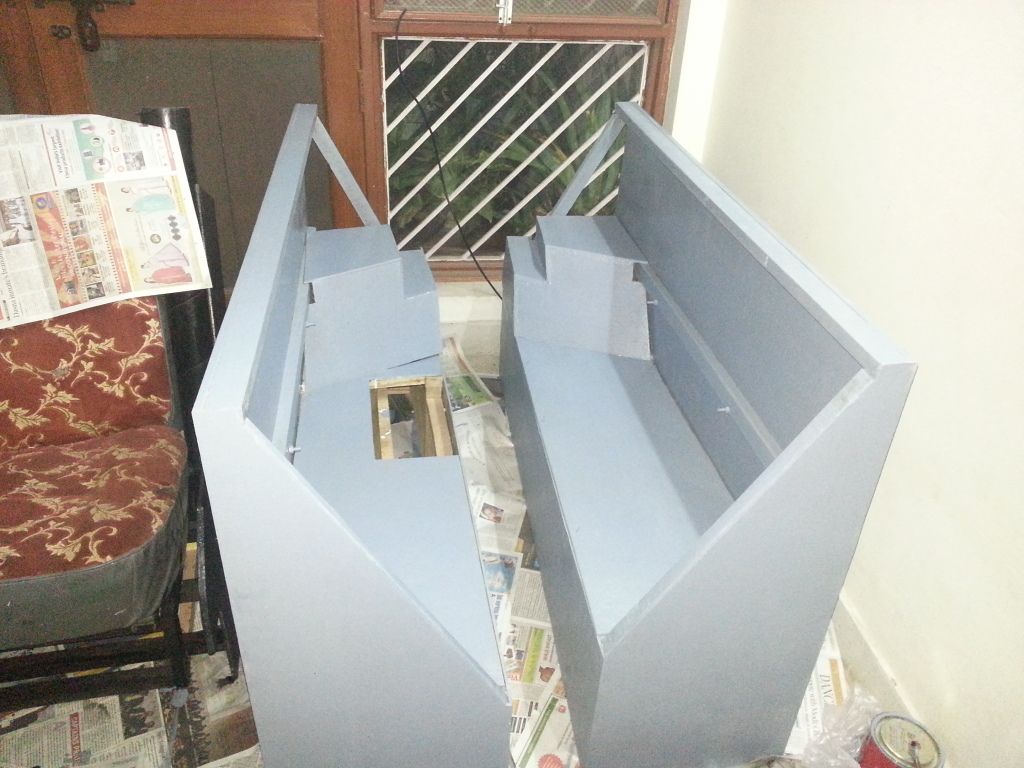 End of the Day
Application of first coat of paint is complete.
Need to let the paint dry for atleast a day, before I apply another coat.
Will spend tomorrow, getting all my panel overlays sized up correctly in PhotoShop.
Can't thank my family enough, for letting me carry on with my 'crazy' ideas and for even supporting me through it.