The basic superstructure of the pit is now ready.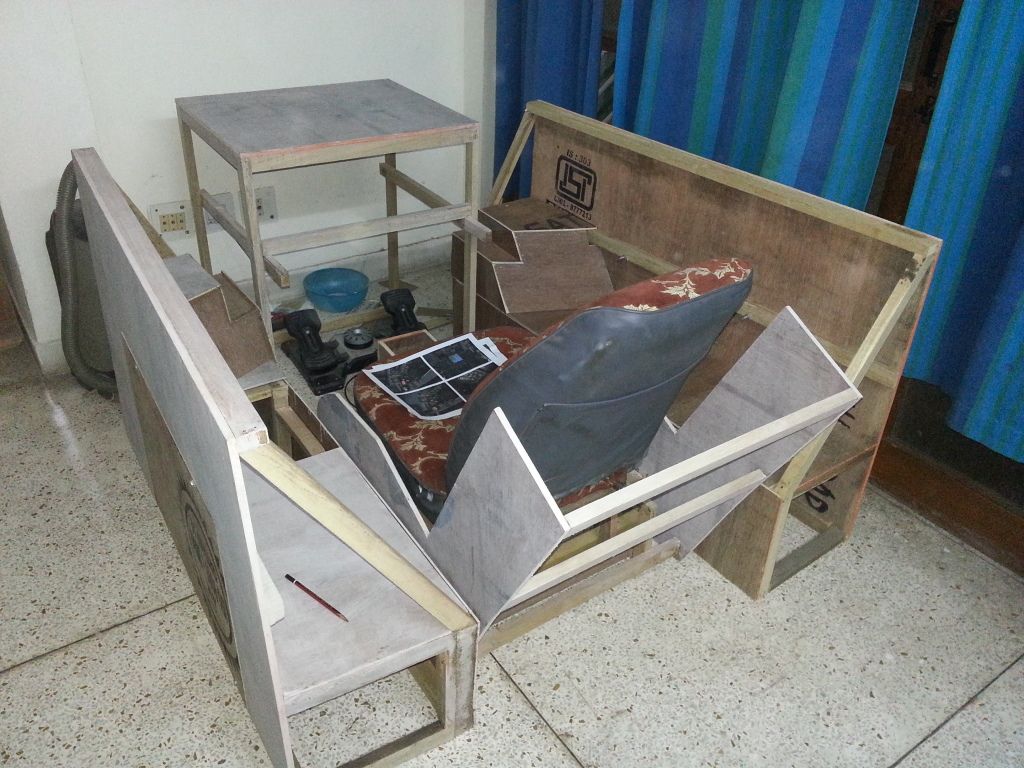 This picture is just to show the location of the 'Stick Box'.
Plan for tomorrow. Sand the remaining parts and apply atleast one coat of primer on all of them.
Then start to work on making the facade for front instrument panel and the HUD.